Quick wardrobe tips for spring and summer getaways from the Pinkertons Shoppe blog:
First of all, it's always best to travel light. When you're packing you might think you'll want 10 shoe options when you get to your destination, but once you have to do all that schlepping (not to mention baggage fees) you'll see that being fancy free is much more satisfying. Accordingly, you should take pieces that can pull double duty and save you space in your bag.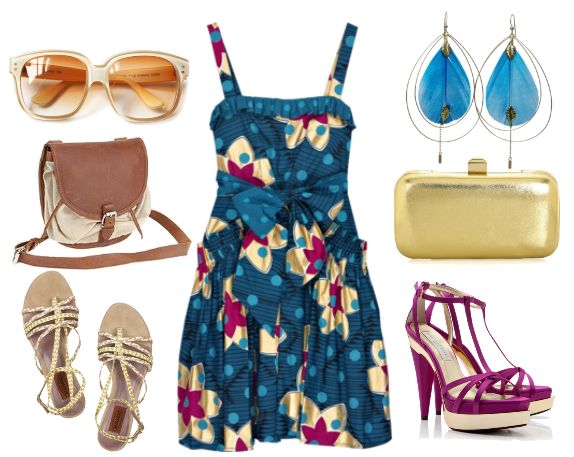 Choose a sundress that's casual enough for daytime, but cute enough to spruce up for a night on the town. When you go big on color and print it gives you options for interpreting the style of the dress. On the left, above: a day look with crossbody bag and flat sandals for seeing the sites. On the right: an evening look with super high heels, jazzy earrings, and a clutch just big enough for a little cash, a lipstick and your room key.
Read the rest here