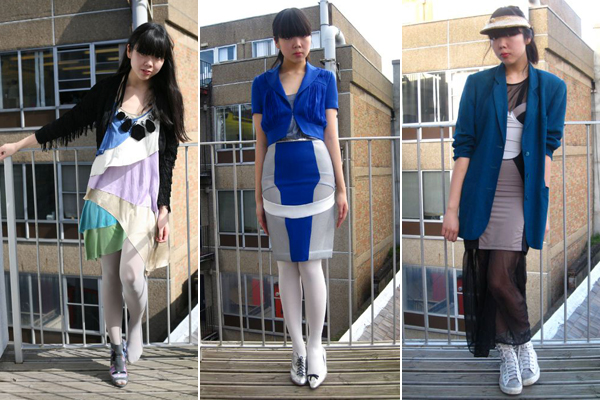 ***The following has been republished from FashionStake Blog***
This year Milan Fashion Week was shook with the news that US Vogue Editor-in-Chief Anna Wintour would only be attending three of the five days of shows. Labels were in a panic, trying to rearrange their schedules to make sure the real life "devil" in Prada would be able to attend their presentations. Why would an entire city of fashion elite get their collective panties in a bunch for one tiny woman?
For decades, fashion magazines were the ultimate bridge between the fashion world and the all-important consumer. This system created centralized powers like Anna Wintour who can make or break a brand with one swipe of their editor's pen. But with steady cultural and technological changes, the tide is shifting away from the oligarchy of print and other "old" media and toward the democracy of online media like blogs.
Blogs are like the lighter, faster cousin of the magazine. Consumers no longer have to wait six months for fashion rags to publish a sliver of what they deem to be worthy from a new season of collections. Instead, fashion fans can turn to the agile blogosphere and see new collections the same day the mighty EICs see them. More importantly, blogs invite readers to participate in the dialogue of fashion, making the comment section as much a part of an article as the contents of the post. While a magazine dictates, blogs allow readers to be a part of the determination of what's "in" fashion. In this way blogs are helping democratize the fashion industry.
Smart brands have picked up on this new power and have given bloggers access to the holy grail of fashion influence, previously exclusive to the most important magazine editors and celebrities: The Front Row Seat. Placing bloggers in these highly coveted spots has created a small backlash from a few members of the old guard, as when Grazia magazine's style director Paula Reed lashed out at 13-year-old blogger Tavi Gevinson who was seated in front of her at a Dior couture show. The blogger wore an over-sized bow in her hair, which became the object of Reed's public ire. Still, the entire industry seems to recognize the power of harnessing public opinion using the online arena and, accordingly, blogs are here to stay.
***
Pictured above is blogger Susie Bubble, who is a virtual celebrity in the fashion blog circuit. See her very popular personal style blog at www.stylebubble.co.uk