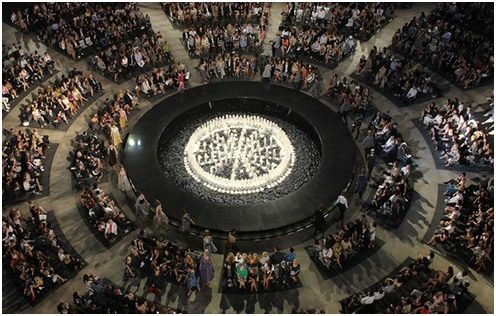 Photo: A view of Fashion's Night Out 2010 fashion show – the biggest ever public fashion show in NYC history. via WWD.com
"For something to be considered prestigious it must be of high quality, well reputed, and – perhaps most of all – hard to attain. After all, how impressive would a Harvard degree be if half of the U.S. population held one? Elite brands in fashion trade and media rely on this prestige quotient to stay above the fray and command high levels of respect and retail price. Yet as the fashion industry moves toward what many are calling a more 'democratic' model, these brands are at a crossroads. They must adapt to increasing demands of accessibility, while maintaining a sense of exclusivity. To do so, new approaches to doing business are evolving daily."
Read the rest at fashionscollective.com.
About Fashion's Collection:
Fashion's Collective is a resource focusing on the unique opportunities and challenges faced by the fashion and luxury industries online. Divided into marketing and style insights, Fashion's Collective covers both the pragmatic business opportunities, as well as the fascinating stories of the brands behind them.